Meet the Staff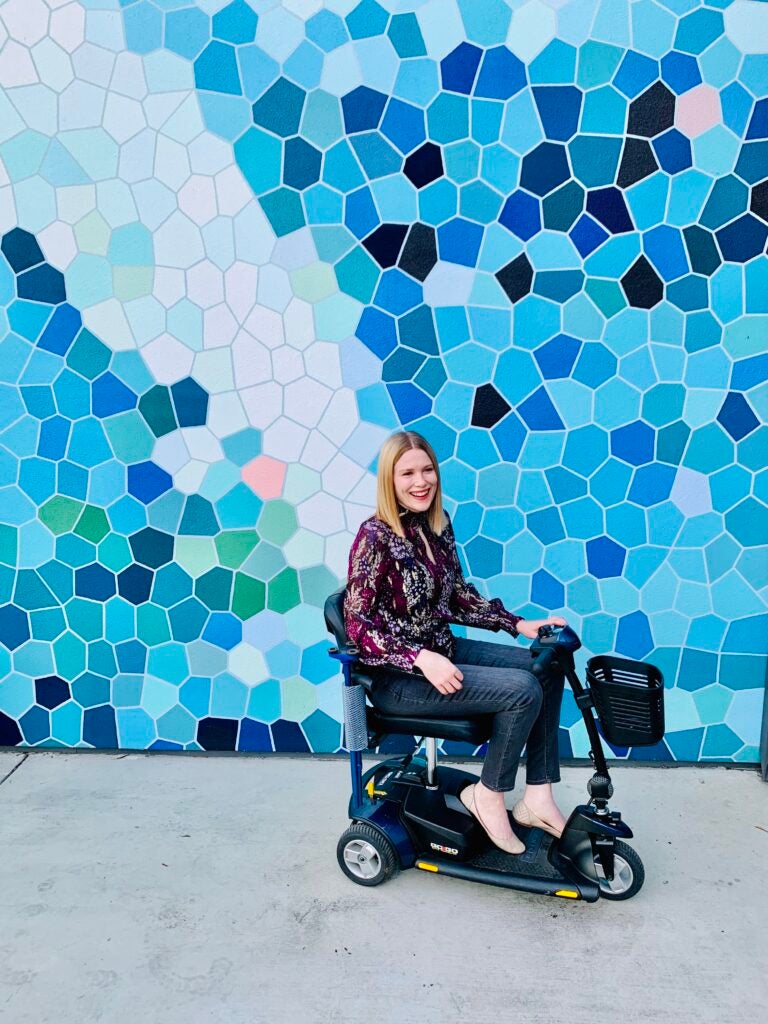 Amy Kenny, Ph.D., Associate Director
Dr. Amy Kenny (she/her/hers) is a disabled scholar, writer, and advocate, and serves as the inaugural Associate Director of the Disability Cultural Initiative. Her work on disability has been featured in Teen Vogue, Huff Post, The Mighty, Sojourners, and Shondaland. Kenny's book, My Body is Not A Prayer Request, mixes humor, personal narrative, and theology to invite faith communities to rethink their ableism and learn from the embodied wisdom of disabled people.
Before arriving at the Hilltop, she was a lecturer in the English Department at the University of California, Riverside, where she taught undergraduate and graduate courses on disability studies and early modern theater, and was known as "the Shakespeare Lecturer who hates Hamlet." During her time there, Kenny facilitated workshops on inclusive pedagogy, designed accessibility modules for graduate students, and mentored fellow first-gen students.
In addition to her academic work, Kenny has served on the Mayor's Equity, Diversity, and Inclusion Task Force in Southern California and as a facilitator for Freedom Road Institute for Leadership and Justice. While co-leading a mutual aid group supporting neighbors experiencing homelessness for several years, she co-founded Jubilee Homes OC, a permanent supportive housing initiative in her community.
Originally from Brisbane, Australia, she is at home in the water, where she'd always rather be.
---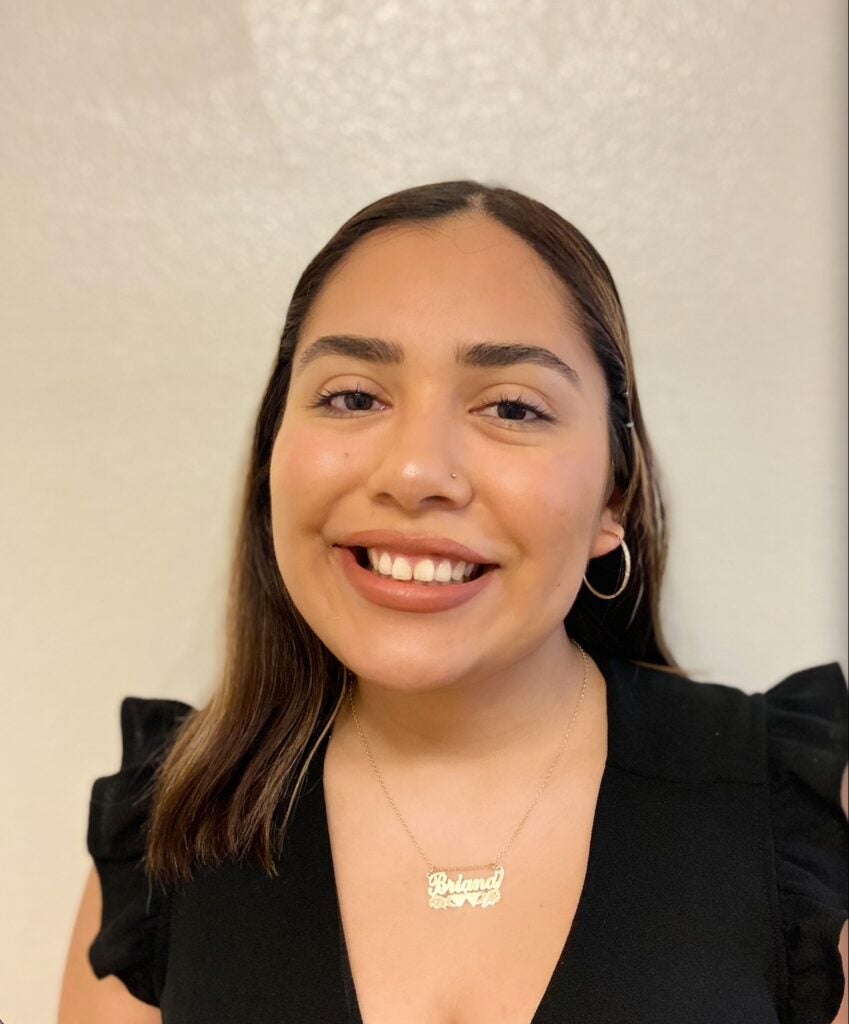 Briana Valle, Student Academic Assistant
Briana Valle (they/she) is an undergraduate first-generation opening Queer student at Georgetown on their fourth year studying Psychology, Cognitive Science, and Disability Studies. They serve as a student academic assistant under Dr. Amy Kenny in the Disability Cultural Initiative. Currently they are working on launching and developing the Initiative's website, as well as creating graphics for events, programmings, and much more the center has planned!
Briana is originally from El Monte, California, where she along with colleagues from Georgetown, all locals to the city, began then El Monte Tenants Union. They centered their origins around ground work for social movements in their city. The union organized protests at their city police station and city hall for Black Lives Matter, the murder of Vanessa Guillen, to call out the city to remove Registered Security Officers (RSO) and military sign ups from local schools. They also provided support for rent control to the local tenants during the COVID-19 Pandemic. The union developed a mutual aid at their local parks, where they distributed food, utilities, and necessities to community members. Briana has passed down the torch to others in the organization, which is now called El Monte Tenants Collective.
Outside of the Disability Cultural Initiative, Briana is a research assistant in a psychology lab at Georgetown, the Early Learning Project, which looks at child development areas like language translation. They are also the Marketing Director and a resident at Casa Latina, where they organize the social media and marketing aspect for events and programming.
---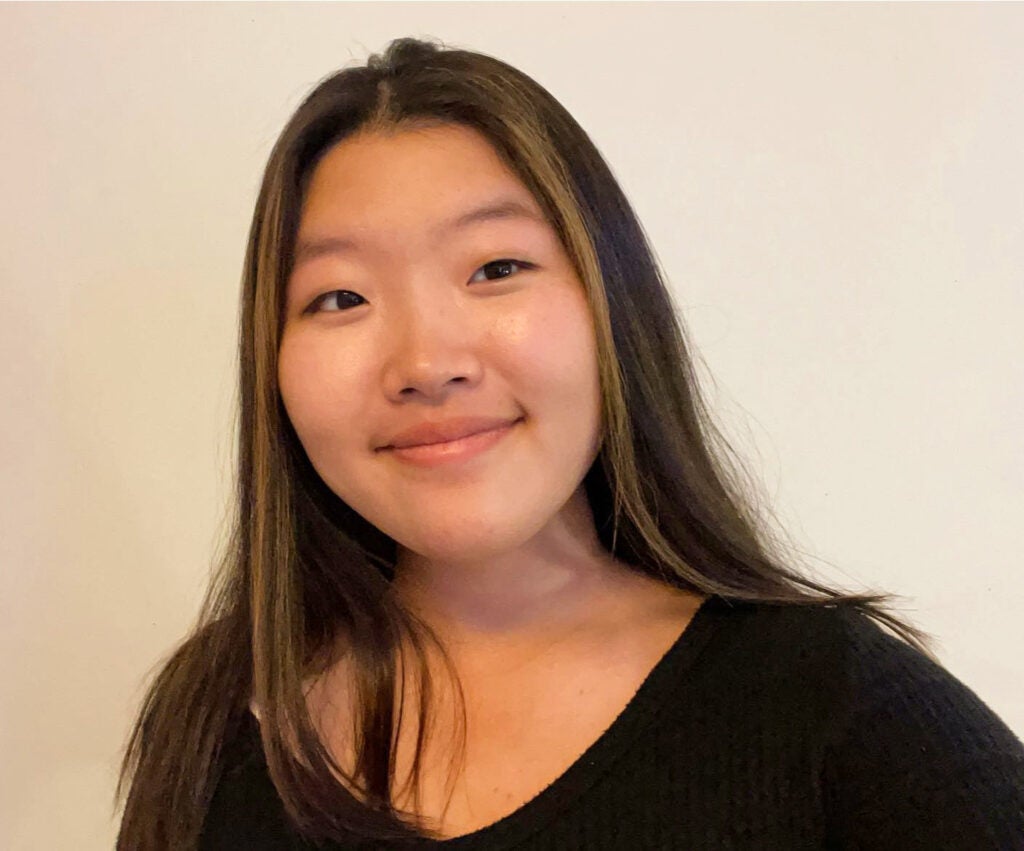 Suzie Ahn, Student Academic Assistant
Suzie Ahn (she/her/hers) is a first-year undergraduate student at Georgetown. She currently wants to double major in Government and Psychology and possibly minor in Business Studies. She is a Student Academic Assistant at the Disability Cultural Initiative under Dr. Amy Kenny. Collaborating with the other Student Academic Assistant Briana Valle, Suzie creates flyers and promotes events for the Initiative. She actively works to expand DCI's presence on campus and assist with future programming/goals.
Suzie resides in Pennsylvania, near Philadelphia. There, she grew passionate about racial equality. In high school, Suzie was involved in multiple racial advocacy committees, conducting panels on topics like microaggressions for the school administration and participating in multiple racial workshops. Additionally, she has worked to eliminate harmful material that perpetuates stereotypes from the school's curriculum. Suzie values education as well due to her previous job teaching young children and tutoring high school students. In the past, Suzie has researched on high recidivism rates in the United States, federal mandatory minimums, and the importance of diverse casts in the film industry.
Outside of the Disability Cultural Initiative, Suzie is the Communications + Events team deputy at GU Pre-Law Society and the Pennsylvania State Chair at GAAP. She is also involved in GU Politics where she assists prominent figures in politics in the marketing area.