Ramping Up Access – Event Archive
Posted in Announcements
In honor of Disability Cultural Month in October, the Disability Cultural Initiative (DCI) invited members of the Georgetown University community to build a lego ramp in red square every other Thursday of October 2022. Ramping Up Access was created to expand ideas of access across campus, and introduce community members to ways of making classrooms, clubs, offices, and campus more accessible to our disabled community members.
You can still get involved by visiting our "Ramping Up Access" google document, which includes a scavenger hunt where you search for 10 items that appear in the ramp, and 5 ways to make your classroom, club, or community more accessible. The LEGO ramp is currently on tour, displayed across Georgetown to celebrate our Disability Cultural Initiative.
Photos of the Creation Process: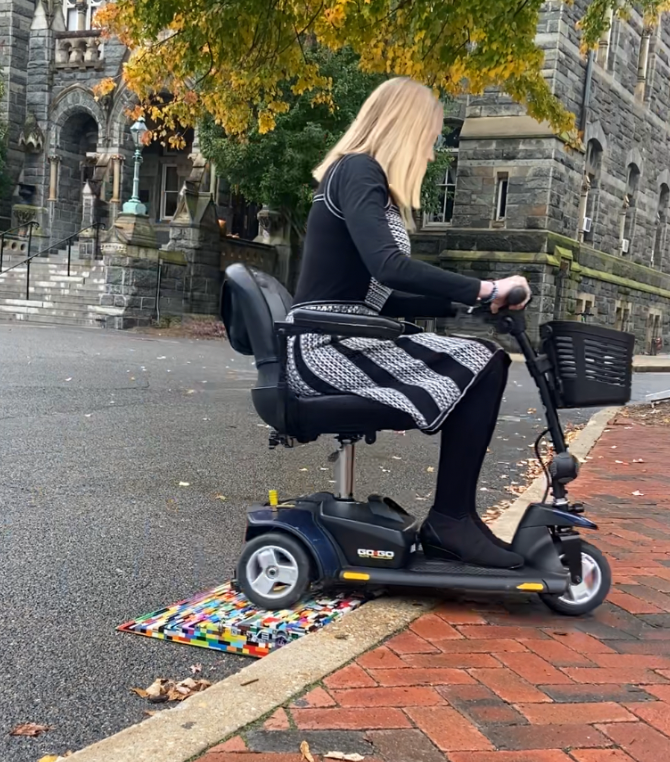 Carousel with one of slides shown at a time. Pause the auto-advance at any time with the pause button, and resume with the play button. To navigation the carousel, use the previous and next buttons to move backward and forward, or the numbered buttons to jump to that slide.
Lego Ramp Tour
Red House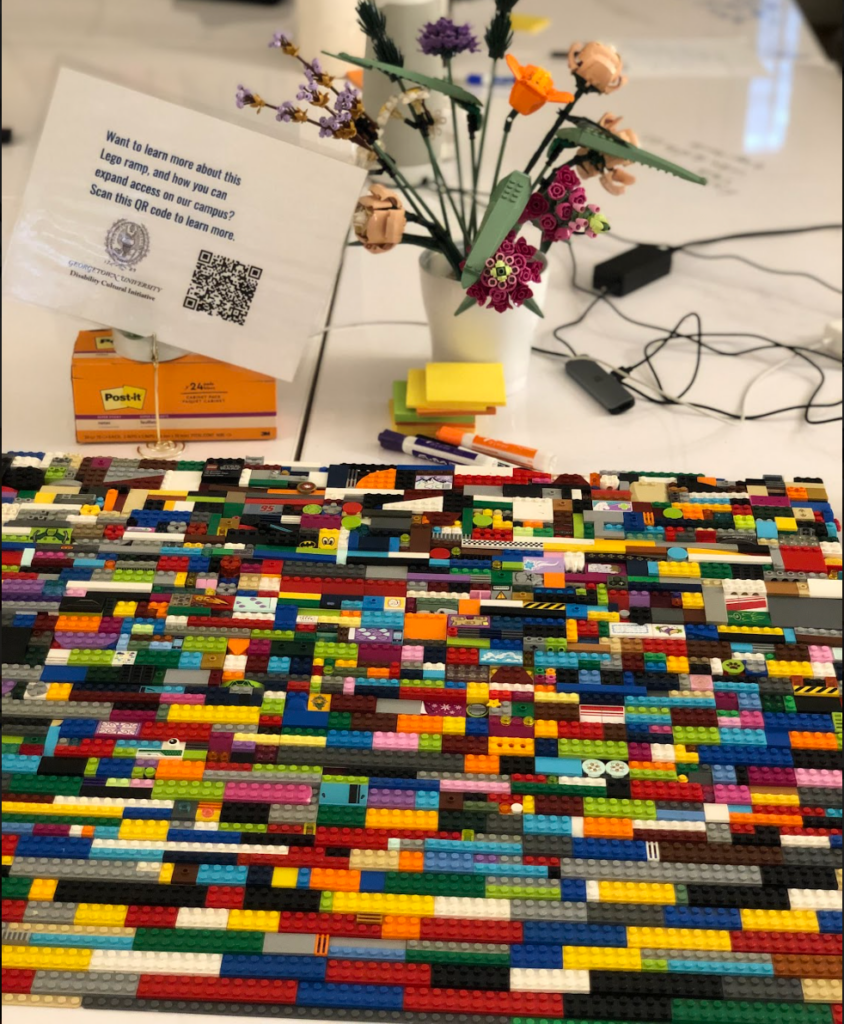 SFS Office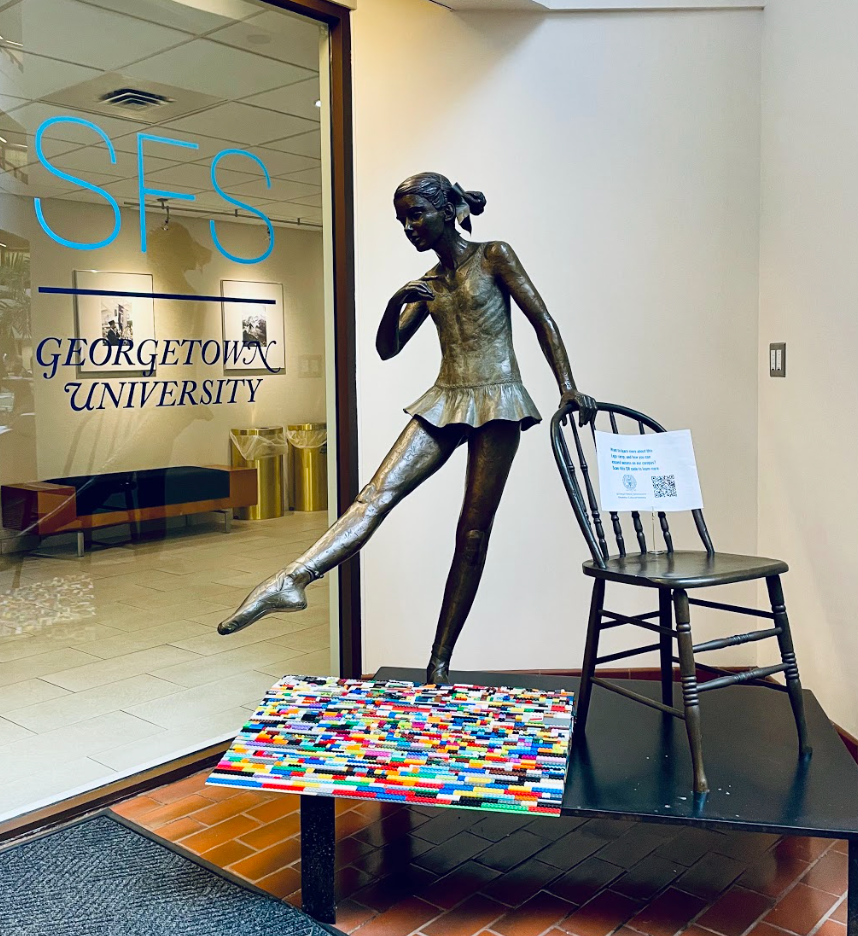 President's Office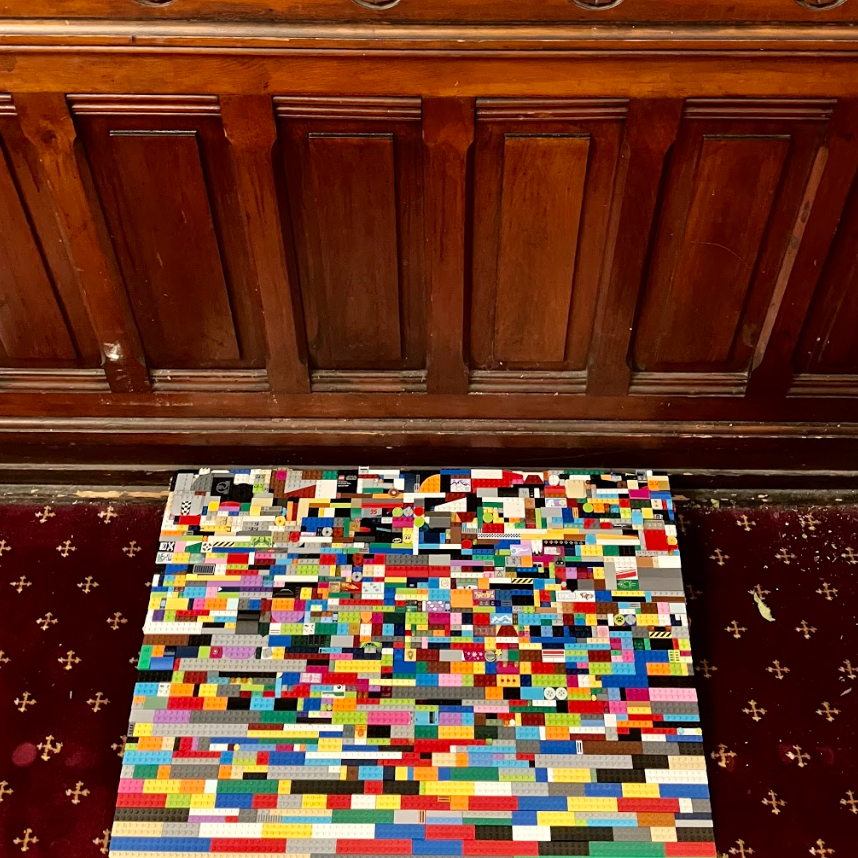 Leavey 5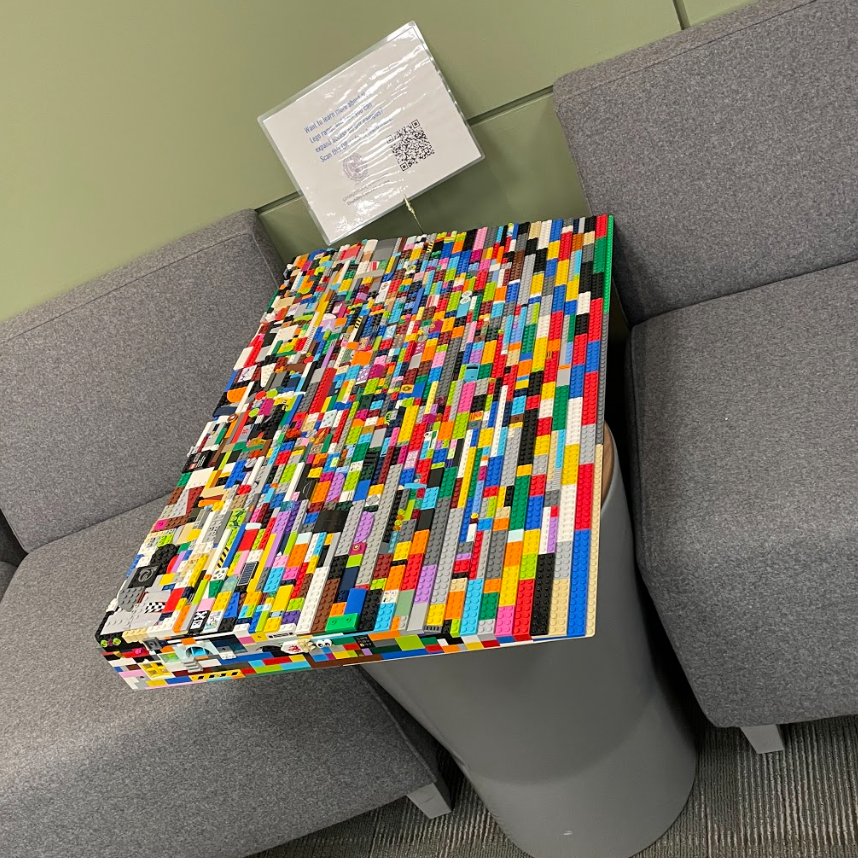 Center for Research and Fellowships (CRF)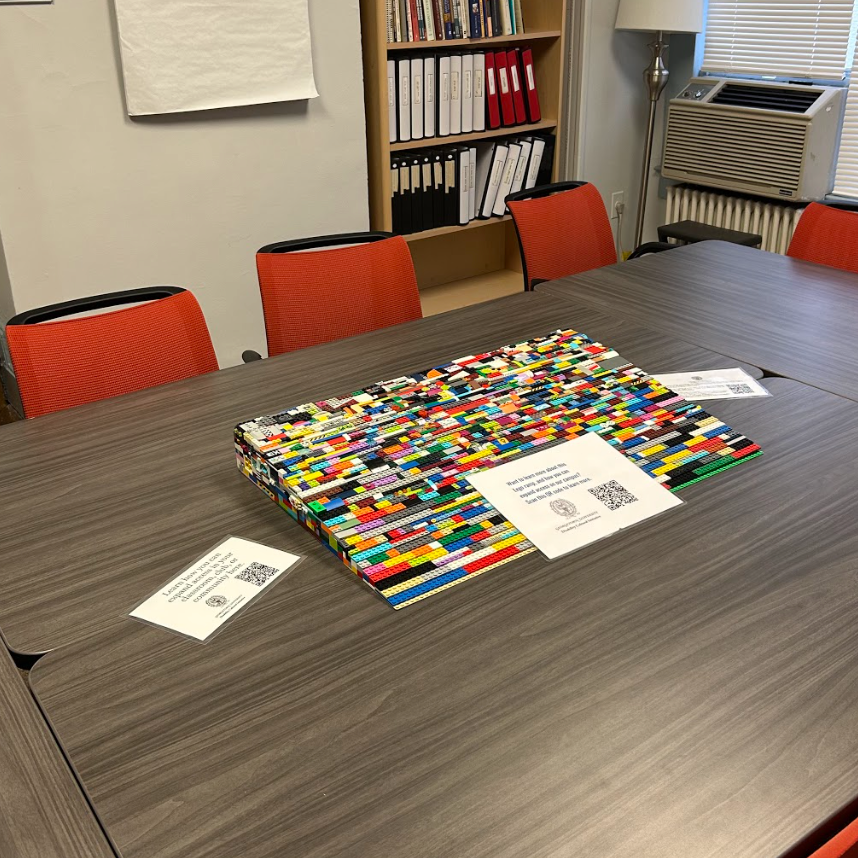 Lauinger Library